Shop direct from Food Forest Living!
We offer a variety of goods on a seasonal basis and ship anywhere in Canada.
Please browse the below items and email me your order:

[email protected]

Once you've emailed your order request, I'll confirm availability, shipping dates, and payment options.
Comfrey root (Bocking-14 strain)
Comfrey is used in food forests and green manure patches to grow your own soil. You can chop and drop this plant 3-4 per season to feed plants or beef up a compost pile with valuable nutrients.
Bocking-14 comfrey is a sterile strain that will not re-seed successfully. This is a good thing! Unless you want nothing but comfrey growing in your area (you don't). Once planted, it'll regrow even if you try digging it up. Roots are too deep and sneaky to get away with removing once planted. Don't plant near any foundations or areas of soil you may disturb.
Comfrey is also used to feed animals and medicinally as a topical treatment. Please do your own research.
You'll be sent a piece of comfrey root to plant. It's how we grew all of ours! How many would you like?
x1 two-inch-root: $15.00 CAD (Shipping included)
x5 two-inch-roots: $25 CAD (Shipping included)
x12 two-inch-roots: $50 CAD (+Shipping)
Turkey Tail Tea (Dried whole)
Homegrown turkey tail from our cultivated mushroom plug logs. We dry them for both ourselves and for shipping out to you! (unless you can pickup)
The recommended ratio for turkey tail tea is 1:5. One cup of dried turkey tail to four or five cups of water depending on the strength you'd like.
Turkey tail tea has a mild earthy flavor with a full-body feel to it. We make a batch of 10 cups of water with 2 cups of turkey tail and enjoy a cup while it's warm from a fresh brew. The rest we add to jars and store in the fridge for later use. From the fridge, we like to microdose daily with a ladle or two added to our coffee and herbal tea.
Please do your own research about the incredible benefits of turkey tail tea!
15g: $10 (shipping included)
25g: $18 (shipping included)
50g: $30 (shipping included)
100g: $50 (+shipping)
Other types of premium dried mushrooms are available here (use QUALITYSPAWN for a discount). If you prefer tinctures over teas, look here.
My One-of-a-Kind Garden Journal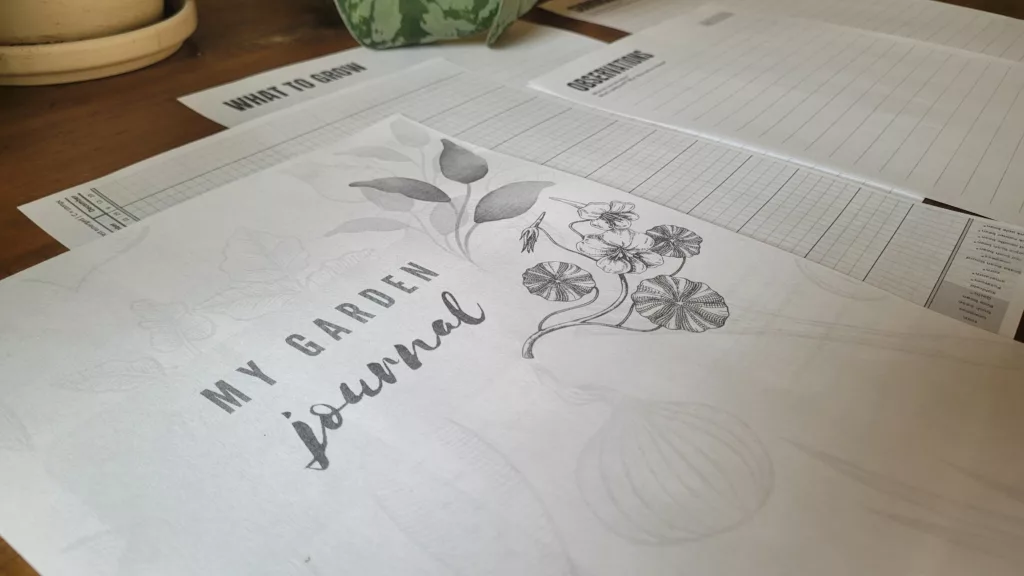 Digital or paper, whatever you prefer.
A garden journal you'll actually stick to has everything to do with the format.
Plus I made a mini-course with video walk-throughs so you'll know how to keep insightful and efficient records of your garden.
Year after year.
See details of this garden journal design: Best Digital Garden Journal (Easy to Use and Read)
Other
If you're looking for other items, such as seeds or dried plants, flowers, or fungi, please include them in your email. We have plenty more available on a smaller basis.
Thanks for visiting!